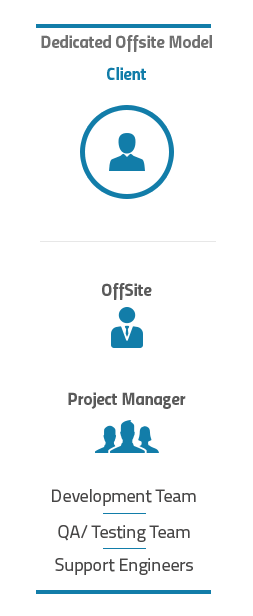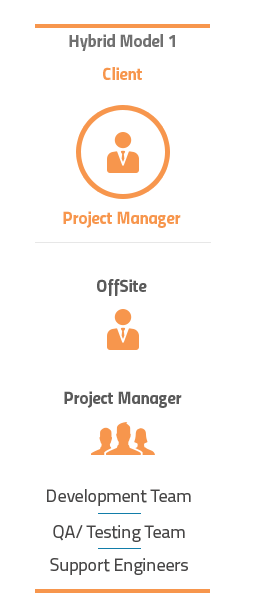 Dedicated Offshore Team (TOTAL OFFSITE)
In this model, XEL will assemble an appropriate team of dedicated, experienced software engineers based on your requirements and the project needs. The team will be located in our Development Center in Hyderabad, India and will work under your direction and supervision.
Hybrid Engagement & Delivery Models
At XEL we tailor an engagement model that will rely on several of the above models in a combination that will work perfectly.
We are also open to listening to other options that you may have as to how we can work with you to meet your objectives and give you the software development bandwidth needed.
Fixed Bid
XEL IT responsible for delivery
Weekly meetings
Work may be performed either on-site or remote locations
Client Staff Augumentation
on-contract per hour
Annual Fixed Contract Amount
Full time staffing (commission)
In this model, XEL will provide short or long term resources for your software development needs onsite at your facility. They will complement your development team and will work side by side your software engineers to achieve your milestones.
When the need is for a specific software development project with clearly defined scope, objectives and timeline, XEL will execute the project on fixed bid basis.